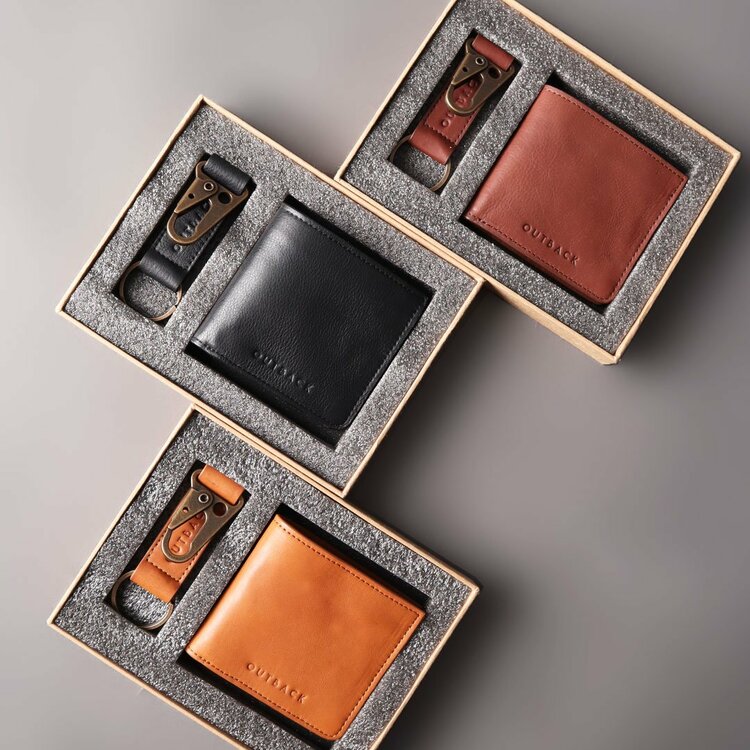 Gifting is a delicate art: a good gift needs to be thoughtful, useful, rich and personal. Which is why leather fits the bill so well.
We're sure you've found yourself in the gift-giving pickle at some point in time. As Rakshabandhan is around the corner, most of us will inevitably find ourselves worrying for a gift with no time left for it. You can't be blamed, though. 
This is where we come in. Right off the bat, leather ticks the 'rich' box: good leather exudes luxury and royalty in its look and feel. Leather goods, especially the kinds that can be used to store things, are also practical: they look chic, can be used to carry things on a daily basis and last a lifetime. Leather, as a material, is very versatile too, giving you an endless array of opportunities to tick the 'thoughtful' and 'unique' boxes as well.
Which, then, leads us to the question: "How do you go about finding the perfect leather-crafted gift?" The first step, of course, lies in ascertaining what the gift-receiver needs or will appreciate the most. Is he or she more of a style person or functionality person? Do they like loud colours, or are they inclined towards sombre, traditional hues? If you are considering getting them a bag, what style of bag do you think they will appreciate best? (Your brother, for instance, might be more comfortable with a briefcase, though your sister might prefer a backpack or a tote).
The second step is taking stock of your options. At Outback, we have backpacks, briefcases, gym bags, sling bags, tote bags, wash bags, tech accessories, and the list goes on. Is the gift receiver a seasoned traveller? Then he or she will really appreciate wash bags or backpacks. Are they Apple fanatics? Those iPad covers, iPhone cases and Apple Watch straps really will make their day then.
The final step is adding that personal touch (to show more love). Leather, as a material, is highly customizable. You can have it in a wild assortment of colours, play around with the colour of the stitching, emboss names, initials or words that evoke certain memories, add crests, change the design - you get the picture. Once you've picked out your product, think long and hard about what your gift-receiver would love: colours, patterns, embossing. Play around a little bit to come up with something truly unique, personalized, something that cannot be found on any store shelf in the world.
And after all that is done, wrap it up nicely, preferably with two layers of wrapping paper (everyone loves ripping the packaging apart on a gift!), put a bow on top and go make someone's day.
A little side-note: If you're looking to do all of the above for a whole bunch of people, we do corporate or bulk orders too. Just saying! ;)
---