The journey of leather bags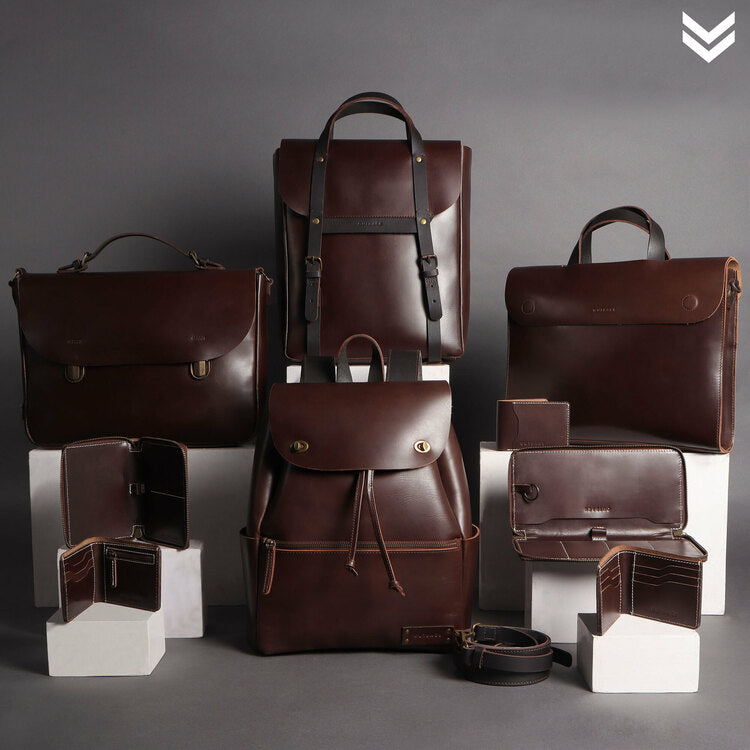 Ever thought about when and how did leather bags come into being?
Leather was first discovered in 5000 BC and was used to protect man from cold and other environmental conditions. They gradually learned that leather was sturdy and lasted long, and so could be utilized in many more ways. Little by little, man started using leather for various other purposes such as shoes, water bottles, belts, pouches, bags etc.
Leather bags are among the oldest and the most essential products ever invented. They are tough and can be designed as required according to the utility. The first traces of a leather bag date back to 3800 BC, and they have evolved through time into different variants. With their increasing popularity and frequent handling, leather bags were then being made using various kinds of leather in diverse designs that could be carried by both men and women.
Primitive men used leather bags for housing their hunting tools. With the beginning of commercialization, people needed something to carry coins, which gave rise to the modification of the old leather pouch to a comparatively smaller size. Leather, being durable and substantial, was considered the first choice and therefore, the practice of creating new designs and more useful bags started.
The increase in demand for various types of leather bags led to mass production and eventually growth of various brands and fashion houses. Brands such as Hermes, Louis Vuitton, Prada and Yves Saint Laurent are among the oldest of all.
In today's time, we can recognize many different types of bags or cases made of leather. They include Travel bag, Gym bag, Sling bag, Backpack, Purse, Tote bag, Bowling bag, Wallet, Clutch, Coin purse, Washbag / Dopp kit / Cosmetic case, Briefcase, Laptop case, Pouch, Waist bag, Diaper bag, Camera bag, Pencil case, Glass pouch and many more.
---