Wrapping Your Apples in Leather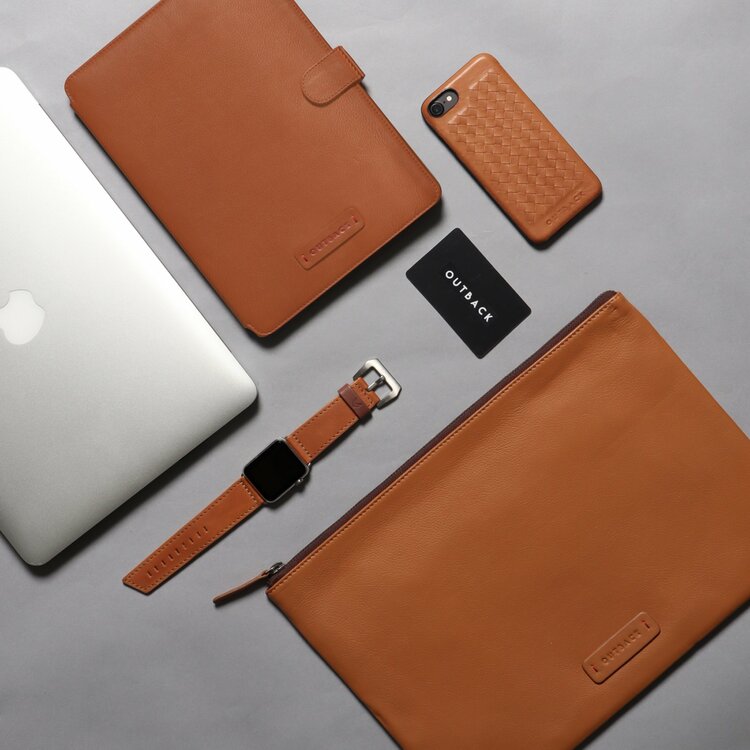 We've crafted something special for every Apple in your arsenal.
The Apple Universe is more like a blackhole - it sucks you in, hard. Buy one Apple product and suddenly, your cupboard is stocked with white high-grade cardboard boxes and your desk and drawers with white cables. We don't blame you; Apple products have a way of drawing you in. For some, it's the design; for others, the near-perfect syncing of everything in its 'universe'. Honestly, we are suckers for Apple too, which is why we've gone to great lengths to create accessories for all your perfectly-designed Apple tech.
We have a range of cases for your iPhones, available in a variety of textures, as many as 5 colours and with or without a card holder round the back for greater versatility. Apple Watch owners can choose from five different colours for their leather watch straps, and finally, MacBook owners can choose from a laptop sleeve and a laptop folio, available in several colour options.
If you're conservative in terms of design, wrap all your Apples in the same coloured leather. If colourful is how you roll, mix and match to your heart's content! All our Apple accessories are, obviously, customizable - feel free to demand an embossing of your names or initials on anything and everything.
If there's anything we haven't accounted for, do let us know. We'll be more than happy to oblige you. Until then, remember: an Apple a day keeps the doctor away.
---