Why this Laptop Sleeve is best for you?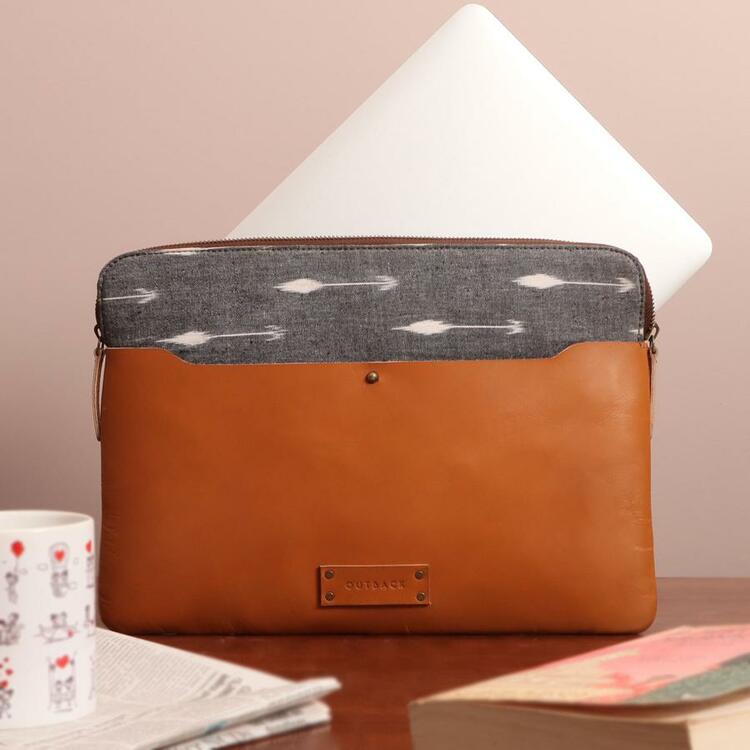 Laptops have become an essential part of our daily lives whether it is for school, work or home. People use it for different purposes like maintaining family budgets and databases, making payments, finding all kinds of information, store and edit audio-visual content and play video games. The best thing about laptops is that it is a quick and easy way to store information, data and multimedia content. Laptops and an internet connection have introduced the generation of remote workers and freelancers. It has made work from home easy and convenient. Therefore, laptops have become an important part of our daily lives, it is vital to take proactive measures to protect our laptop from all drops, dust, scratches and spills. A sturdy sleeve which goes a long way is a highly recommended accessory to protect your laptop.
If you are searching for a premium quality laptop sleeve which is durable yet subtle and lightweight, Outback has the perfect sleeve for you - Ikat Laptop sleeve.

We will be reviewing the sleeves based on the material, features and limitations. Let us start with the material. The sleeve is made of full-grain leather and Ikat fabric. Full-grain leather is ceaseless, luxurious and contemporary in look and touch whereas Ikat is a beautiful fabric handcrafted by artisans using Indonesian decorating technique. Therefore, this combination makes the sleeve stylish, unique and classy.
The sleeve has thick padding for an added layer of safety. Hence, it can save the laptop from the direct impact caused in the unfortunate case of it getting dropped. It has two slip pockets - inside and out- to store your essentials like business cards, AirPods, pen and notebook. Moreover, the Ikat laptop sleeve is form-fitted and is available in two sizes. So, you can get this sleeve customized according to the size of the laptop. The laptop slides in with ease and has a YKK zip on top which runs smoothly. On top of that, the laptop sleeve is minimal yet modern creating an impression on other people whether you are gifting it, using it for boardroom meetings or bringing it with you when you are on the go. Moreover, this laptop sleeve is sustainable and ethically made by skilled craftsmanship.

A laptop sleeve can protect your laptop to a certain extent. Although Ikat laptop sleeve protects from dents and knocks, it is not water repellent.
Nevertheless, the laptop sleeve is a must-have accessory while travelling as it can prevent from scratches and dents during security checks. While working from home, this sleeve keeps your laptop free from dust and spills. Carry this sleeve when you don't want to carry a backpack or a briefcase. Thus, Ikat laptop sleeve is for you to protect your laptop or to make a statement. This sleeve is timeless and simple, perfect for everyday use. 
---