Match it like you mean it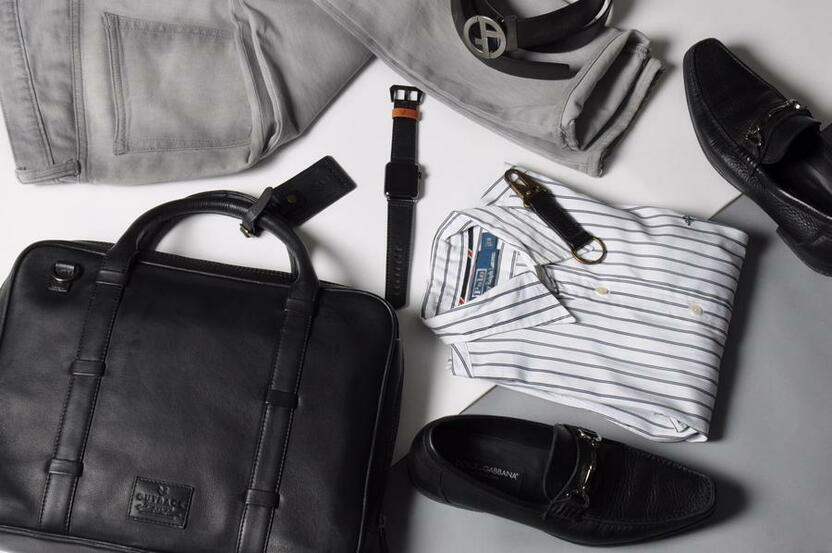 Match it like you mean it
Fashion watchdogs have long proclaimed the golden rule of wearing leather - matching. If you're still confused about how that works, we're here to help you out.
We're sure you've read, heard or received-an-admonishment about matching your leather shoes, belt and watch strap; it's kind of a golden rule in fashion. And if you've ever seen a bloke venture out wearing black shoes and a brown belt, you'd understand why.
The rule itself is pretty simple - your shoes, belt and watch strap should all be the same colour. Black shoes go with a black belt and black watch strap, brown shoes with a brown belt and brown watch strap. The confusion, of course, begins when your shoes are a lighter or darker shade of brown, or of an altogether different colour like blue or burgundy. What then?
Worry not, try to match your belt and watch strap as closely as possible. Light brown shoes pair best with a light brown belt and watch strap, darker brown shoes with darker brown belts and watch straps. For relatively more obscure colour like blue, perfect colour matching is not a must; you are not expected to own a blue leather belt or watch strap (though we do sell the latter). Just take a look in the mirror and go with what looks best.
If conservative fashion isn't your game and you'd like to be more experimental, well, still don't mix-and-match leather colours. If you want to bring in some diversity, play around with textures; throwing in some ostrich leather should do the trick.
There also is the question of casual dressing. Are these strict rules of leather matching also applicable in casual settings? Largely speaking, yes, though you do have some more room to play around. You can throw in some colour, especially with your watch strap. Try on a navy watch strap with your outfit and see if it works. Style is ultimately, your personal expression.
Shoes, a belt and a watch strap, however, may not be the only leather on you. How critical is it to match your briefcase or backpack, your wallet, your tote or your laptop sleeve? Simple answer, not too much. You aren't really expected to be as meticulous in your matching. That said, if you do match your all your accessories, it will make a huge difference to your look. Lucky for you, Outback offers a whole range of accessories - briefcases, messenger bags, totes, backpacks, iPhone cases, laptop sleeves, Apple Watch straps, heck even luggage tags - in a whole range of colours, so that you can perfectly match everything every time.
We, at Outback, are ardent followers of the matching rule, which is why we make all our products in a range of colours and textures so as to help other ardent followers out. Take stock of your current leathers, determine which colours you wear most and head to the Outback shop for accessories that will match perfectly.
---